Project Description: Major Equipment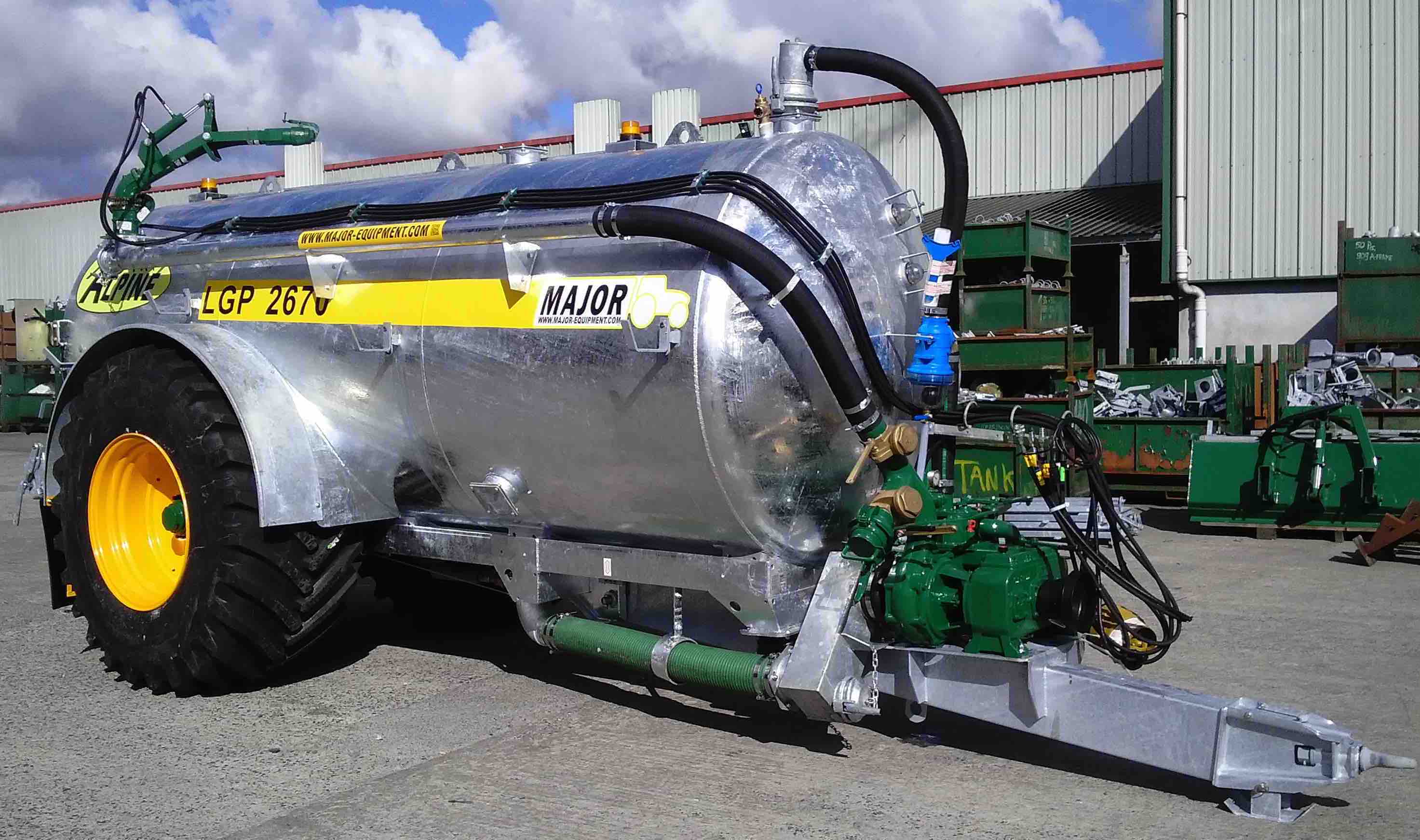 Brief Description 
Major Equipment Intl Ltd is a manufacturer and international exporter of a comprehensive range of grass cutting, slurry handling and site equipment. 
Major Equipment Intl Ltd have been manufacturing machinery since 1976. The product range includes pasture toppers, flail shredders and mowers, roller mowers, slurry tankers, slurry injection equipment for the amenity, agricultural site maintenance and leisure grass industries.
In addition to the manufacturing facility and head office, we have branches in the UK and the Netherlands, allowing us to provide tailored services to these countries.
Customer Requirements
Major Equipment Intl wanted to move from painted tankers to galvanized tankers. Shannonside Galvanizing were able to accommodate Major's galvanizing needs.
Overcoming Challenges
In the past Major Equipment Intl were not in the position to galvanize large tankers, however Shannonside Galvanizing have one of Ireland's largest galvanizing baths which meant that Major Equipment Intl could galvanize their tanks up to 4,500 - 5,000 gallon tanks.
Customer Satisfaction
Major Equipment Intl can offer their customers a better product since dealing with Shannonside Galvanizing. Now Major Equipment Intl is in a position to galvanize all of their tankers from 1,150 gallons to 2,000 gallons as standard which accounts for 50% of production within the business. All tandem tankers can also be accommodated going up to 5,000 gallon tankers.